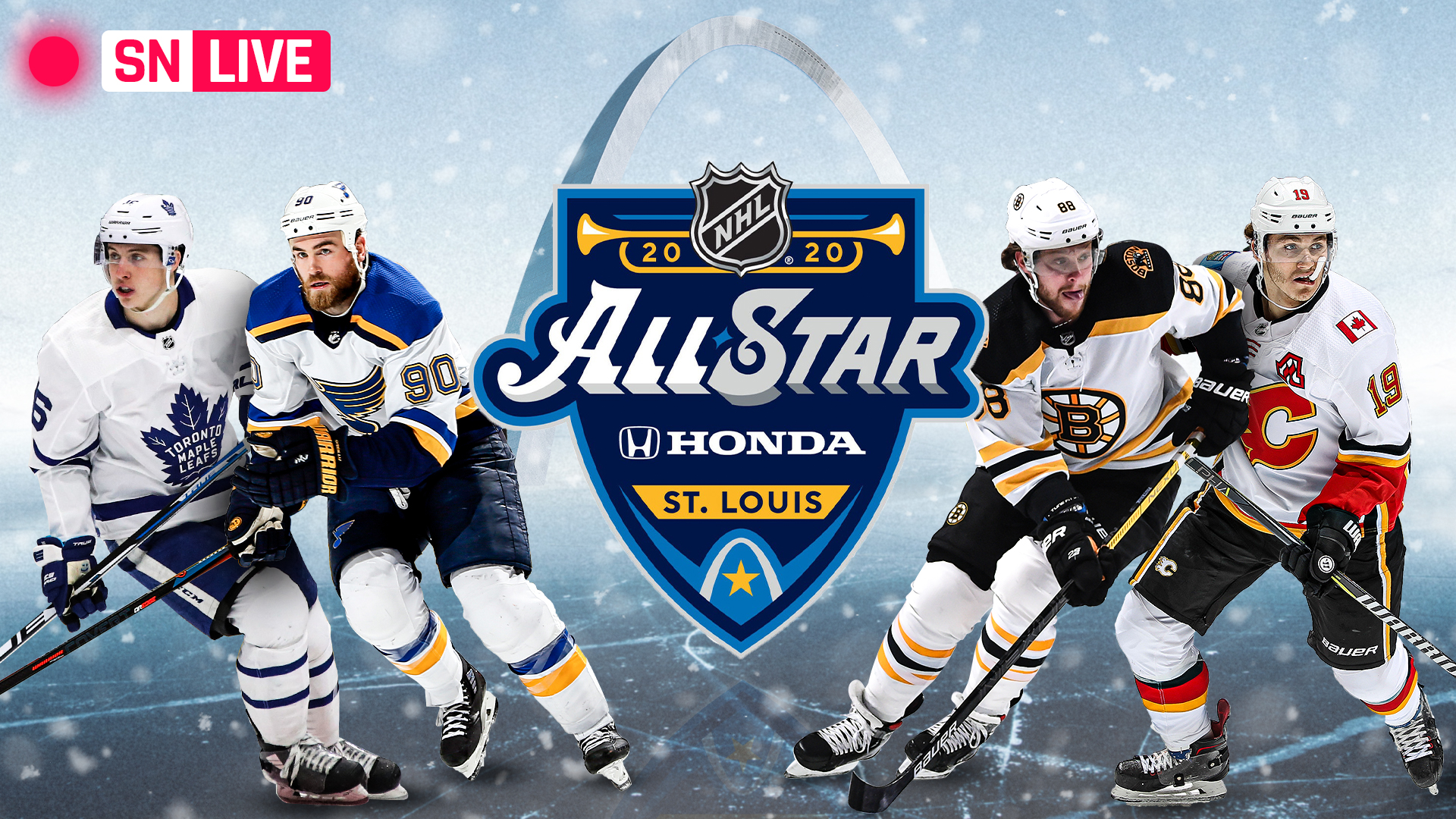 It's showtime.
Some of the biggest names in the league have gathered in St. Louis for the 2020 NHL All-Star Game, which gets underway Saturday night. After Friday's thrilling Skills Competition — which included a 3-on-3 women's game between select members of Canada and the United States — the stage is set for the best and brightest players in the NHL to face off in the annual midseason exhibition.
As has been the case in recent years, the 2020 edition of the All-Star Game actually consists of several games as players have been divided into four teams that represent the four divisions: Atlantic, Metropolitan, Central and Pacific. The teams will engage in a tournament of 3-on-3 contests until a winner emerges, with the victors sharing in $1 million in prize money.
MORE: Shea Weber returns to Skills Competition, wins Hardest Shot once again
Several players have dropped out from participating in Saturday's event, but there's still plenty of star power available. The likes of Connor McDavid, Nathan MacKinnon, David Pastrnak and many more will take center stage when the eyes of the hockey world turn to St. Louis on Saturday night.
Sporting News will track all the action from Saturday's showcase. Follow along below:
NHL All-Star Game 2020: Live updates, highlights from the 3-on-3 tournament
Refresh your browser for latest update.
8:14 p.m. ET — Laila Anderson announced the four Blues players. Great touch, there.
8:01 p.m. ET — The night's first game is scheduled for 8:15 ET with the Metropolitan and Atlantic Divisions facing off in an all-Eastern Conference matchup. Here are the rosters for both squads, courtesy NHL.com:
Metropolitan Division
D Kris Letang, PIT (6th appearance) — captain 
F Mathew Barzal, NYI (2nd)
F Nico Hischier, NJD (1st)
F Travis Konecny, PHI (1st)
F Chris Kreider, NYR (1st)
F T.J. Oshie, WSH (1st)
D John Carlson, WSH (2nd)
D Seth Jones, CBJ (3rd)
D Jaccob Slavin, CAR (1st)
G Braden Holtby, WSH (5th)
G Tristan Jarry, PIT (1st)
F Jake Guentzel, PIT; F Kyle Palmieri, NJD; D Dougie Hamilton, CAR; G Joonas Korpisalo, CBJ; and F Artemi Panarin, NYR, were replaced because of injury. F Alex Ovechkin, WSH (captain), has chosen not to play.
Atlantic Division
F David Pastrnak, BOS (2nd appearance) — captain
F Tyler Bertuzzi, DET (1st)
F Anthony Duclair, OTT (1st)
F Jack Eichel, BUF (3rd)
F Jonathan Huberdeau, FLA (1st)
F Mitchell Marner, TOR (1st)
F Brady Tkachuk, OTT (1st)
D Victor Hedman, TBL (3rd)
D Shea Weber, MTL (7th)
G Frederik Andersen, TOR (1st)
G Andrei Vasilevskiy, TBL (3rd)
G Tuukka Rask, BOS, has chosen not to play. F Auston Matthews, TOR, will attend but not participate in on-ice activities.
7:54 p.m. ET — We're still several minutes from puck drop on the first game, but the mascots are already putting on a show.


[ad_2]